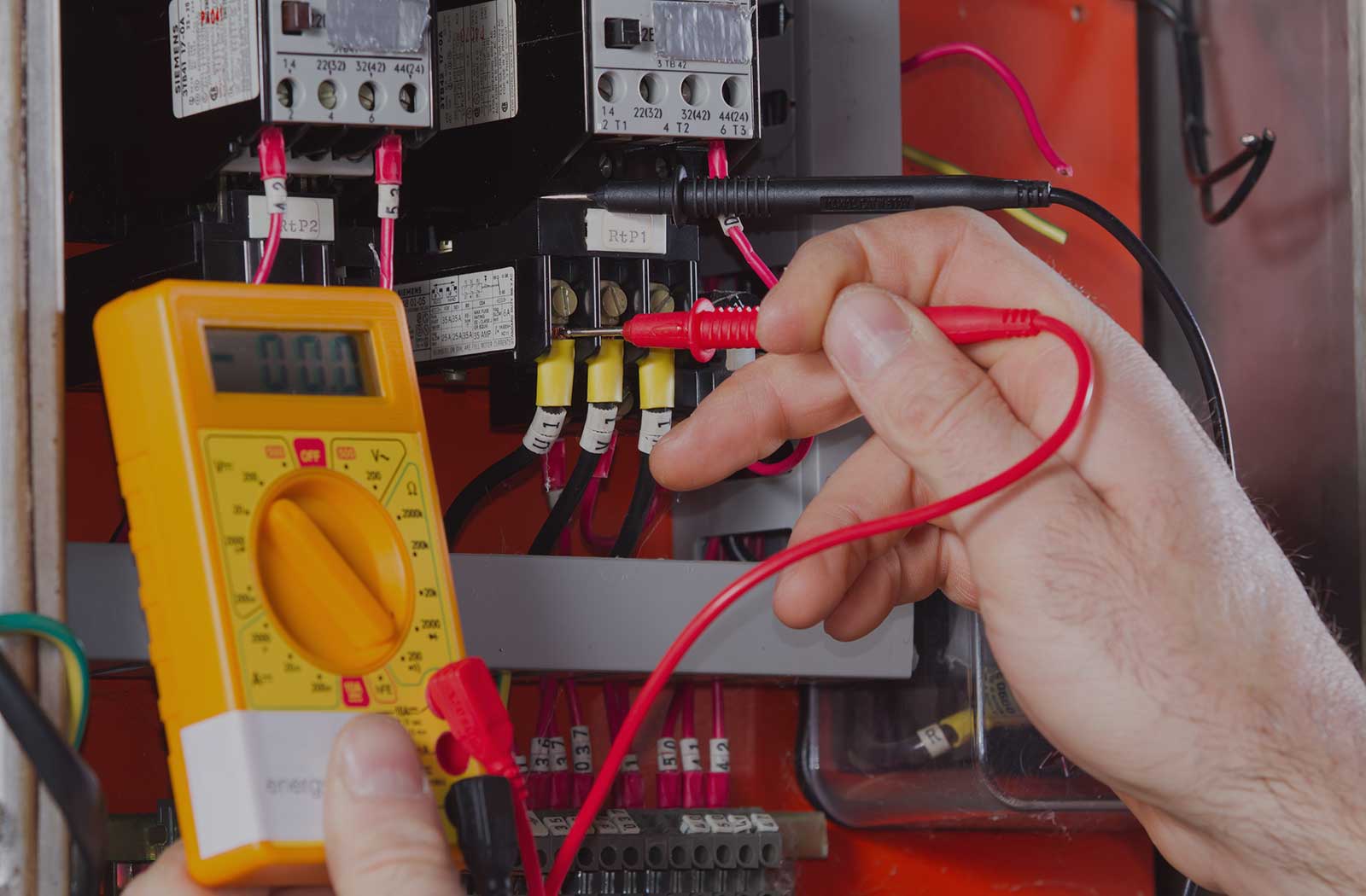 Workplace health and safety has become an increasing priority for employees and employers. The tragic deaths of six individuals in 2011 by electrocution put electrical safety into the spotlight.
According to Work Safe Queensland, two of the deaths were preventable if safety switches had been protected at the fittings. Even more concerning, they found that all deaths were preventable if a risk assessment had have occurred and safer working practices were implemented.
Even though six deaths may seem like a relatively small number, considering the number of people at risk. However, the fact that all deaths were preventable warrants a serious discussion about managing and preventing these risks.
While most individuals are trained in basic electrical safety management, for example not to stick utensils into a toaster, there are some other ones to be learned.
They are incredibly simple but may save your life at work.
Do you know what an electrical risk?
Provided by Safe Work Queensland, it is a risk to a person that may result in any harm, from minor injury to death, with a causal link to electricity. The main hazards related to these risks include:
Faults causing a fire(s)
A potentially flammable flame or atmosphere causing a fire(s)
Electric shock or burns from live parts, such as exposed leads
In the outdoors or wet areas is where people are most likely to be at risk of an electrical injury. The same for inside a small earthed metalwork, including a tank.
For employers on the Bayside or Southside, their susceptibility to storms and other wild weather calls for even more careful electrical practice.
Certain products also pose an incredibly high-risk to employees. Plugs and sockets, electrical connections, cables, and extension leads are particular items to put in preventative measures.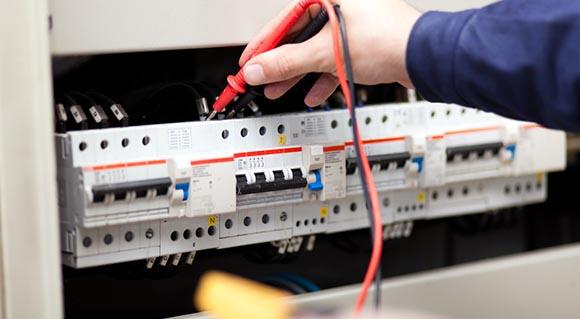 Whose responsibility is it to keep people safe?
The term for individuals who are responsible for managing electrical risks is a PCBU, a Person Conducting a Business or Undertaking. A PCBU could be any individual, but are generally grouped into three categories:
Designers, importers, suppliers, manufacturers, and installers
Officers (e.g. company directors)
Workers
Realistically, no matter how high up the corporate ladder you are, or extent of electrical knowledge, you have the duty of care to keep yourself and others safe.
PCBUs owe a duty of care to their colleagues to reduce the exposure of electrical risks as far as reasonably practicable. Regardless of the category you fall into; it is expected you will comply with any policy or procedure relating to the electrical safety in the workplace.
Simple measures to control risk. 
The saying treatment is better than a cure could never be truer in this situation.
One of the first steps is hiring a qualified and experienced electrician to carry out all electrical work. Working as electricians in the Bayside and Southside, we come equipped with the knowledge to identify the most problematic areas.
Other things to include:
Not working on electrical areas when the area is wet or damp
Not overloading power sockets or power boards
Minimising the use of mains by finding battery-powered implements
Ensuring leads are not in areas to harm others or become damaged
Using residual current devices (RCDs) for the protection of works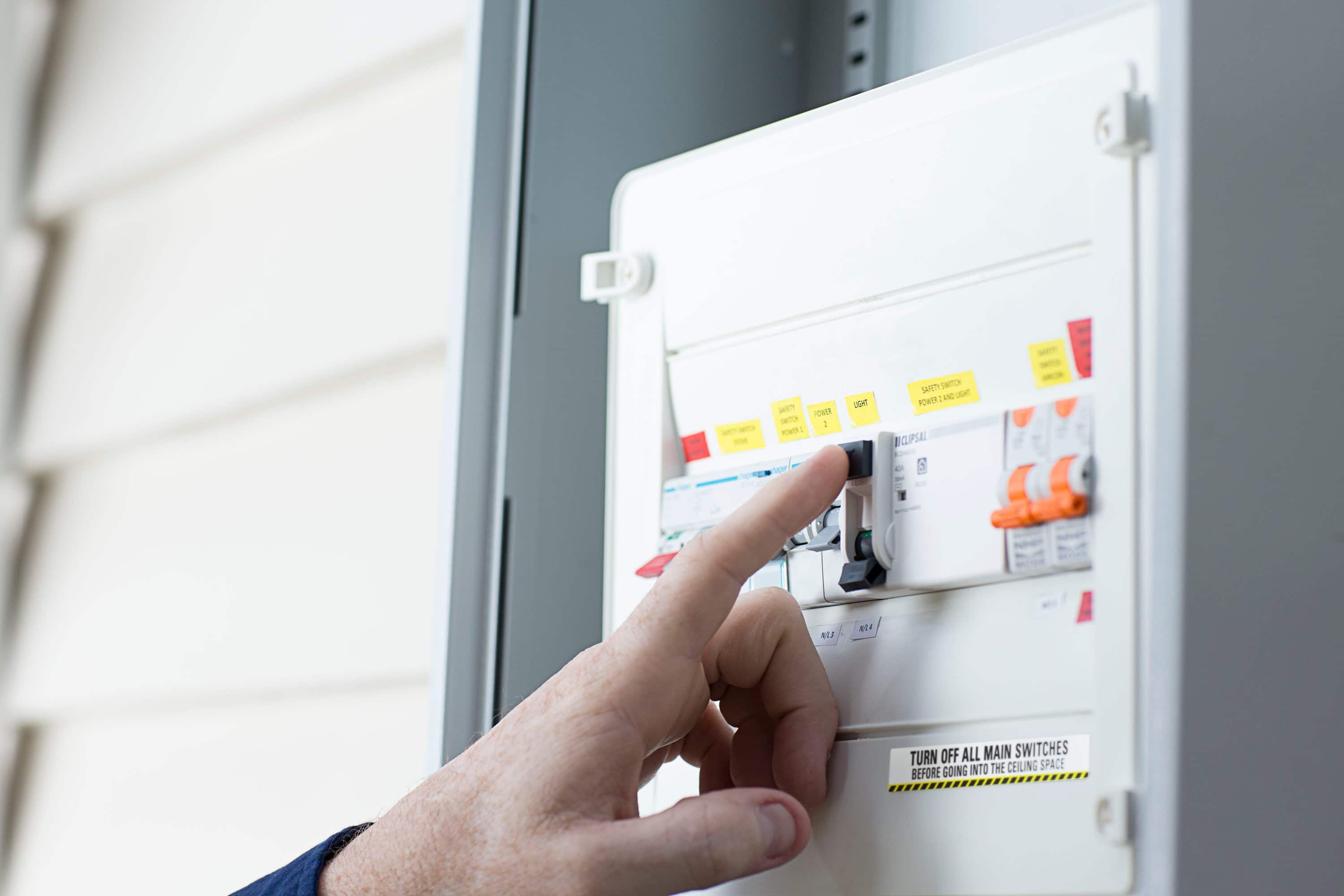 How RCDs can make the workplace safer.
If you haven't heard of RCD safety switches, then at Fuse Contracting we have written a comprehensive blog on it here.
RCD is a type of safety switch that is most likely to prevent against electrocution occurring to the body. They work by switching off the supply of electricity when it is detected electricity is being leaked at injurious levels.
"Workplace injuries and fatalities can be prevented by the use of properly installed and maintained residual current devices," Safe Work QLD writes.
RCDs can be used on common household items, like hair dryers or drills, to high-power electrical equipment like jackhammers, mowers, or electric cement mixers.
The important part to know is that in both commercial and residential premises regular RCD testing must occur to ensure it is working effectively.
Business owners must comply with the rules and regulations of the AS/NZS3000, which can be conducted by an electrician.
Fuse Contracting can work with clients in the Southside and Bayside to guarantee that the RCDs are still doing their job – keeping you and your workplace safe from electrical harm.
If you are based in Brisbane, then we urge you to get in touch with Fuse Contracting today. We can inspect and assess your workplace to prevent electrical harm occurring.
It's better late than never.