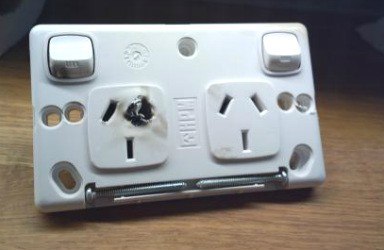 We demand a lot from our power points these days.  With more and more appliances and devices being brought into our homes, it's easy to continue to add to the pile of plugs that's growing out from behind the sofa.
However, apart from being unsightly, the issue with the plug pile is that with every extra plug, we risk an overload by exceeding the maximum output of the electrical circuit, resulting in a short circuit or even a fire.  The good news is that there are a number of simple ways that you can adopt in your home today to avoid an overload and protect your family.

STOP THE PLUG PILE
While the use of double adaptors and power boards is perfectly reasonable, it's easy to fall into the trap of plugging double adapters into our power boards and extension cords into our double adaptors, and the plug pile colony begins to grow.  Unfortunately so too does the risk of house fire. 
If you find that your home is housing an increasing number of little plug pile nations, it's time to change behaviour and prevent electrical hazards by turning off appliances and unplugging machines when not in use.  Alternatively, an easy option is having an electrician install an extra power point in the room or adjoining area, as well as check for any faults.
KNOW YOUR ELECTRICAL SYSTEM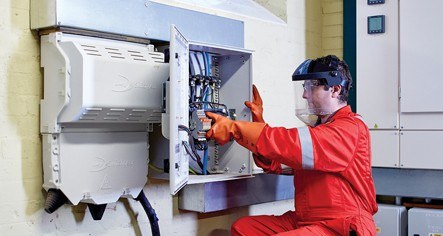 Your home's electrical system is potentially more complicated and dangerous than you realise, in older homes, they can get even crazier.  The best way to avoid overloading your power circuit is to know what circuits run through which part of the house and what power points belong to which circuit.  This way you can easily avoid demanding too much from your power circuits. 
 Familiarise yourself with the location of your power meter, fuse box and switchboard are, but most importantly, if you are ever concerned or have a problem let a licensed electrician take care of it and don't attempt any electrical repairs yourself.  It doesn't matter what time the day or night, 24hr electricians are available in Brisbane and the Bayside. 

HIGH AMP AND OLD APPLIANCES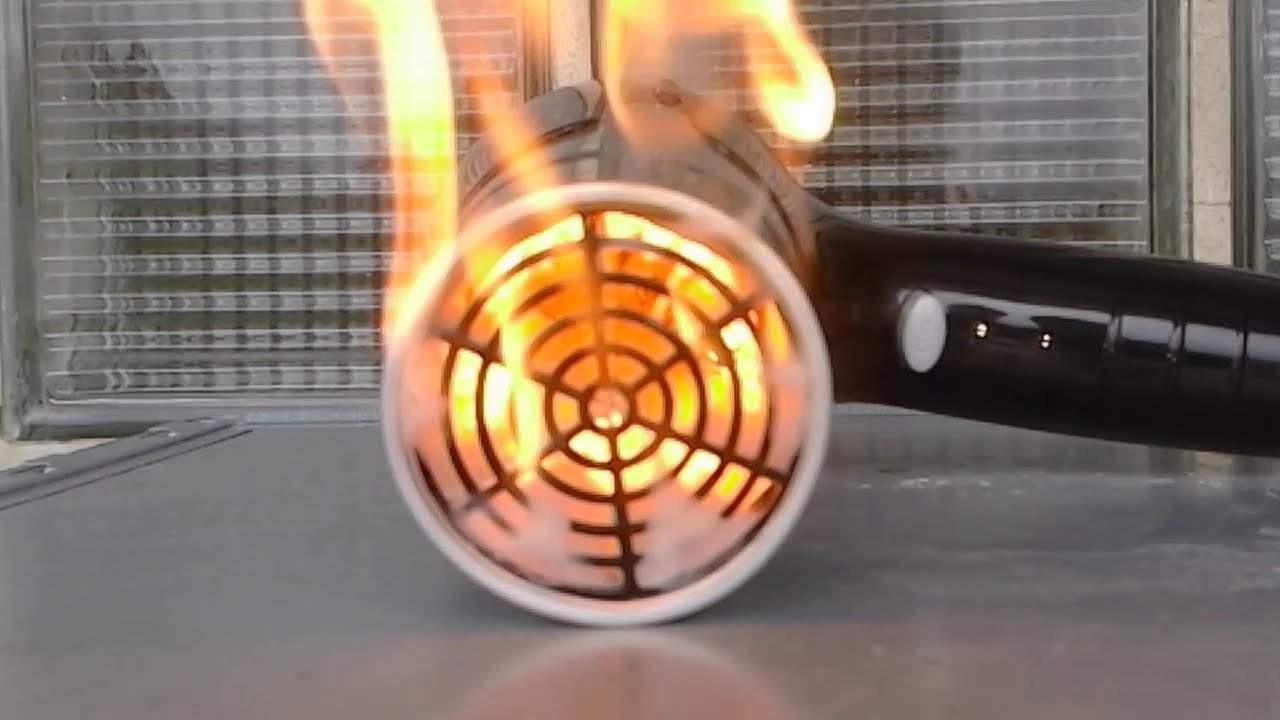 A great step to take in minimising overload risk, is to familiarise yourself with common house-hold electrical issues what appliances are using the most power, and those that are infamous for causing trouble.  The big names on the offenders' list are:
Electric Dryers
Kettles, Blenders, Toasters
Irons
Hair Dryers
Old Model Refrigerators
These every day appliances are known for being power-hungry and causing short circuits when used together or from the same power circuit.  While modern electricals are increasingly more energy efficient, older models are often even less capable of dealing with the amount of energy consumption that we are used to today.  If you're unsure of what kind of condition any of your appliances or machines are in, contact your Brisbane or Bayside Electrician at Fuse Contracting who will be able to advise you on how to optimise your safety, or even repair select appliances.  In the meantime, check your appliances' energy rating, to see how you should and shouldn't be managing your energy use. 
PROTECTION AND PRECAUTION
While we can change the way we use our electricity, faults are always a risk.  The best way to ensure you and your family's safety is to take advantages of all the options available.  When it comes to your homes electrical wiring, there are three great options that should all be a necessity in your home. 
Fuses, Safety Switches and Circuit Breakers – allow faults on the located circuit to be shut down instantly, allowing time for the fault to be rectified by a licensed electrician before more damage can occur.  They also provide protection from electric shocks and from electrocution. While circuit breakers are able to be reset, fuses must be replaced.
RCD Switches – are an additional protective measure for your safety.  While Safety Switches and Circuit Breakers protect your electrical wiring, RCD Switches focus on your safety.  Learn more about RCD Switches, or feel free to contact us. 
By taking simple action, you can prevent serious dangers in your home.  Stay in the know and remember, electrical regulations differ from area to area, so make sure you've got the best Brisbane or Bayside Electrician on offer and contact Fuse Contracting with any of your concerns or queries and we can offer you the right advice to keep your home and family safe.