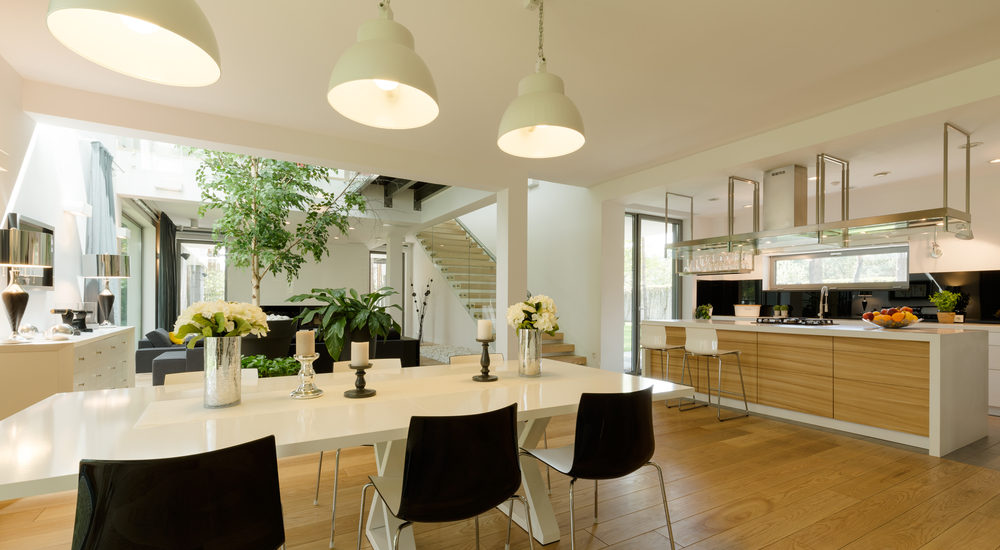 Flick the switch, a light illuminates the area, simple as that. Right?
Well yes, and no. Interior lighting can be as simple as installing a few ceiling lights and a switch, and off you go. But for beautiful ambience, or lighting which is energy efficient, a little more planning is required.
Lighting can turn any room into a cosy sanctuary, or a well lit productive space. Taking a moment to think about the function and or feel is how you will achieve your dream home. Here are a few prompts to help you think about exactly what it is you want for your allocated space.
Mood and Ambience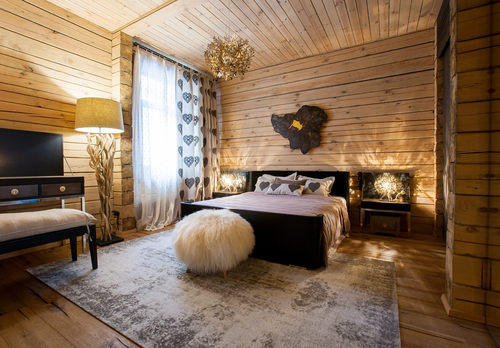 Lighting is key when creating mood, natural light is proven to promote serotonin and everybody knows candles ooze romance. But what about the in between?
Creating mood and ambience in a room with electrical lighting can be tricky, but once you have found the solution the room will never be the same.
For modern homes, open plan living and versatility of space is not just a growing trend, but a lifestyle change.
When we can work from home, and entertain from the kitchen through to the dining room we need lighting which is adaptable to each situation.
To ease the transition of mood, light dimmers are a must. These allow you to take control of the brightness and adapt the lighting to the suit the situation.
Regardless of whether you are building from scratch or renovating there is a dimmer solution for you.
Hue
In natural light, light is a rainbow spectrum, however, artificial light can only give you a piece of this spectrum. Your choice of hue will affect the mood of the room you are lighting, as well as your body.
Warm lighting gives you the orange and yellow hues of the afternoon sun. it creates a warm cosy feeling in the room. Because of this, interior designers recommend it for living rooms and particularly bedrooms.
Warm lighting is particularly recommended for the bedroom because of the role it plays in your body adjusting to bed-time.
A bedroom with a dimming warm light is the best option for a good night's rest as it helps the body to relax and acknowledge that the time to sleep is coming.
Positioning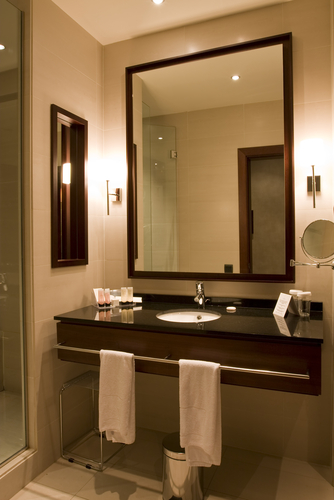 Where you place the light fixture will determine where your light shines and what it illuminates. Poor positioning is inefficient and downright frustrating.
Of all the elements, positioning is how you can make the biggest impact with your lighting design.
The two key elements are:
Task: lighting which is positioned for specific tasks, it is generally focused. For example, the lighting over the kitchen workspace.
Accent: accent lighting is the creative design element which is used to highlight a piece of art or design feature.
The two key areas where lighting positioning often falls short is in the bathroom and kitchen. When planning your bathroom and kitchen lighting you need to remember you are working towards effective task lighting, not mood lighting.
The best bathrooms try to mimic natural lighting as much as possible. The mirror should be lit in a way that ensures the faces are evenly lit, without areas of shadow.
Whether you are building a new home or renovating. Whether you are working with a lighting or interior designer or doing it yourself. Taking time to consider the effect you wish to have in the home, the mood and function will help you to choose the perfect lighting fixtures.
No matter what design aesthetic you end up going for, choosing an experienced electrician is the backbone successful interior lighting. With over 20 years experience your home is safe in the hands of Fuse Contracting Brisbane, your local electrical experts.